Lava Yoga Lawrence
Yoga Studio
"We don't do yoga to be better at yoga, we do yoga to be better at living."

Serving our local community
Lava Yoga is a small, local and woman-owned studio serving the Lawrence, Kansas, community, both on the mat and off. While hot yoga is our signature style, we also offer a variety of non-heated classes; all to benefit the mind and body.
We believe in teaching yoga in a non-intimidating and friendly manner. Our approach is kindness – to ourselves and others. Wherever you are in your yoga practice, it is about you. You will be supported by our instructors and all who practice with you with positive energy and grace.
Lava Yoga was established in Topeka, Kansas, in 2013 and expanded into Lawrence, Kansas in 2017 by two innovative women, Beth Diehl and Leigh Granada. The Lawrence studio changed ownership into trusted hands in October of 2020. We are not a franchise but rather two sister studios supporting the communities in which we live. A big thanks to Beth and Leigh for their friendship and support.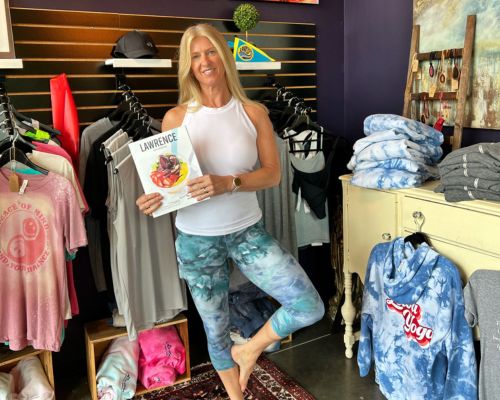 "Hey yogis! The Lava Team and I are here for you and available to answer any questions you might have. Please don't hesitate to contact us. Your journey begins now."
Carrie Mandigo
Instructor/Owner
Definition: One who practices regularly at Lava Yoga and loves every minute of it!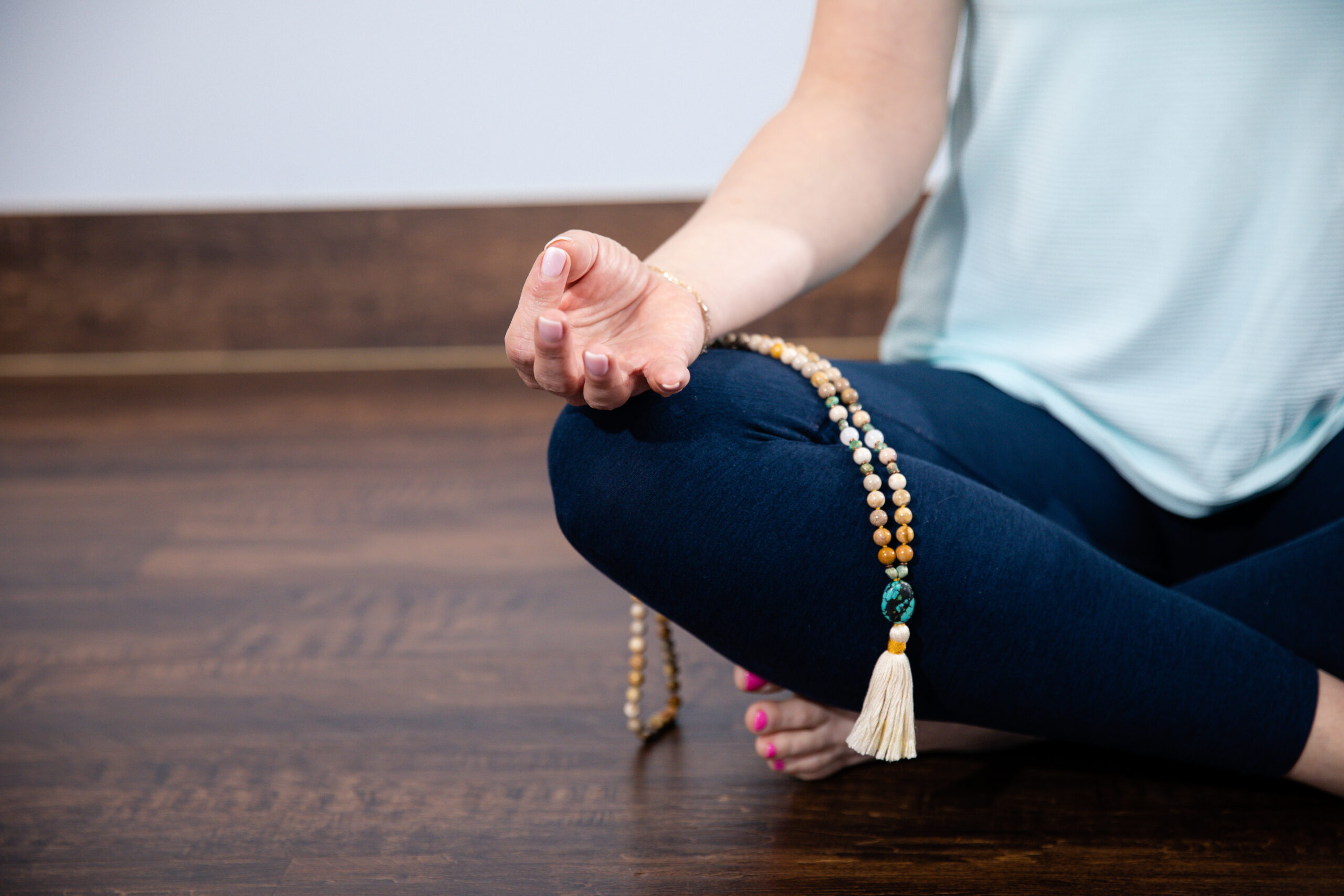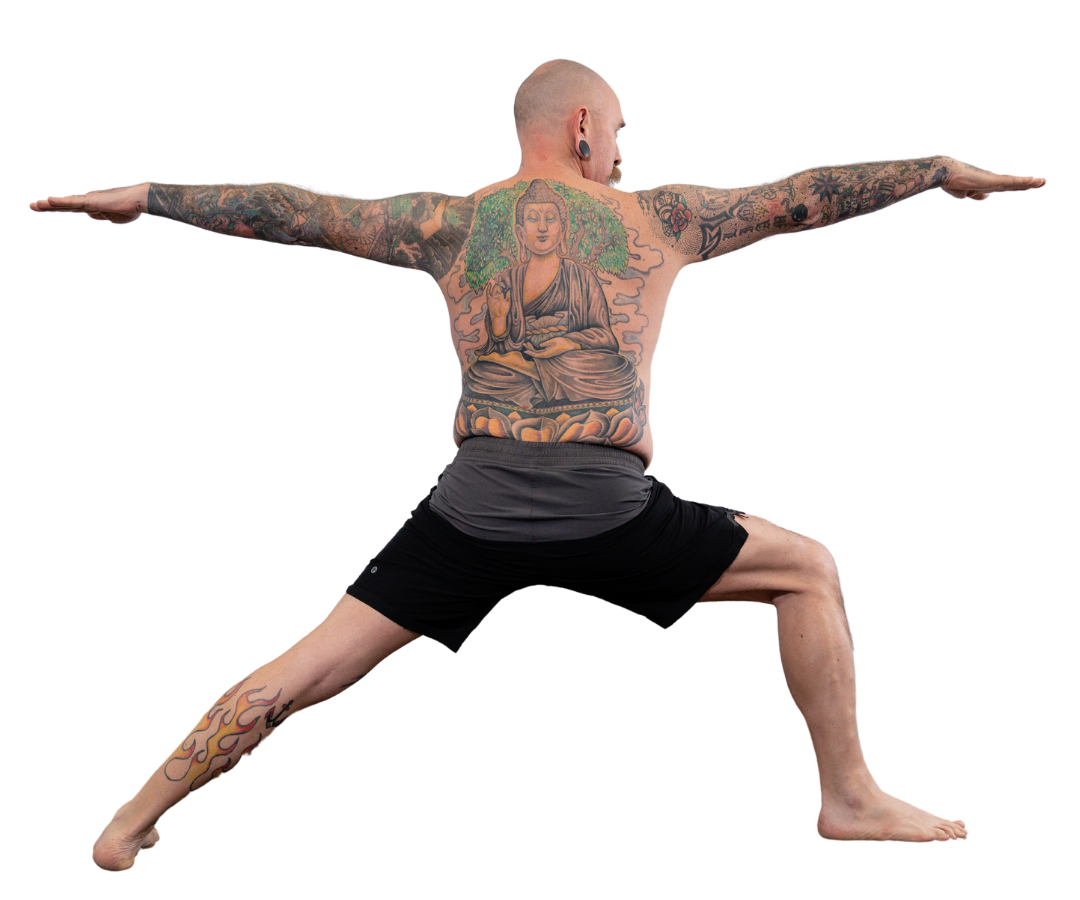 Hot Yoga
These classes range from 90° to 103° with humidity and from a gentle stretch in heat to hot and powerful flows. Click here to see our selection of heated classes.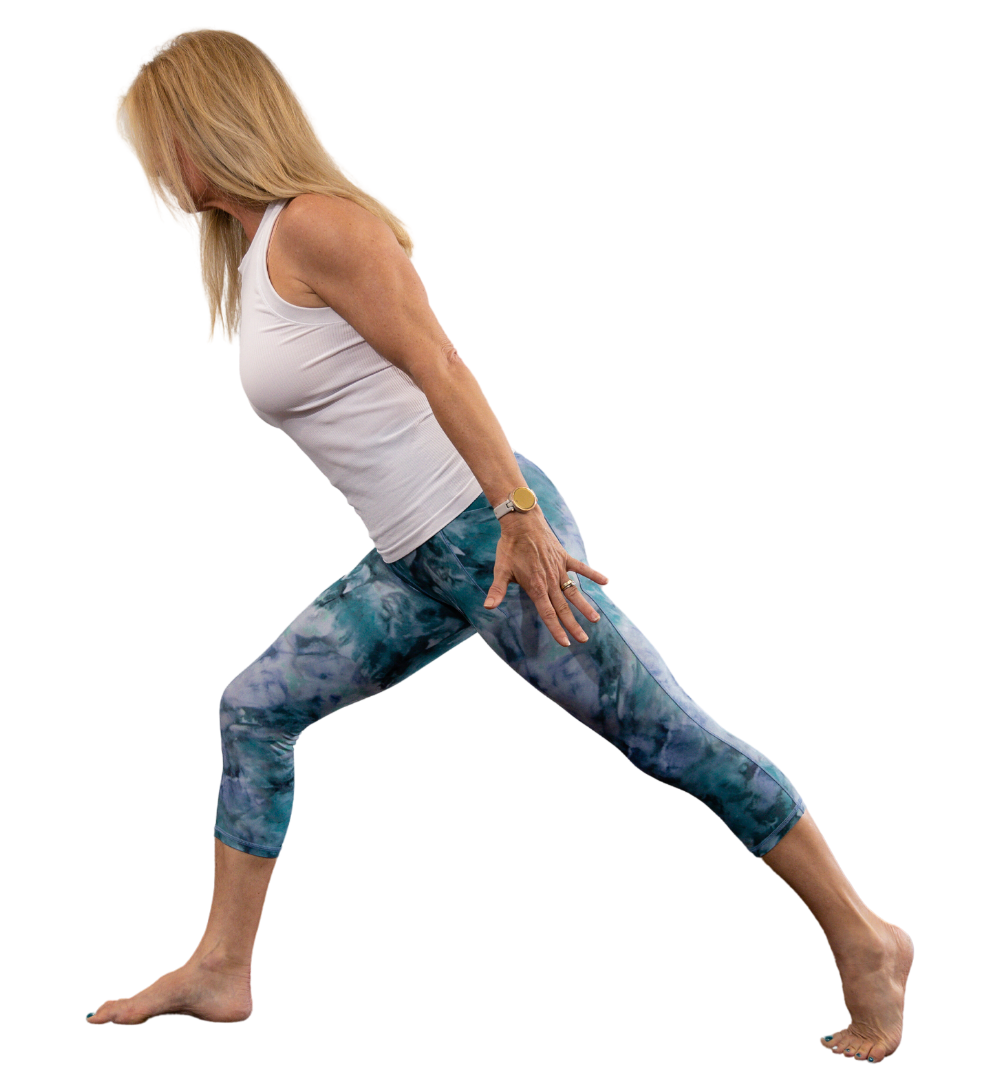 Cool Yoga
These classes are done at room temperature. We offer a variety of choices including Kid's Yoga and Pre/Postnatal Yoga. Click here to see our selection.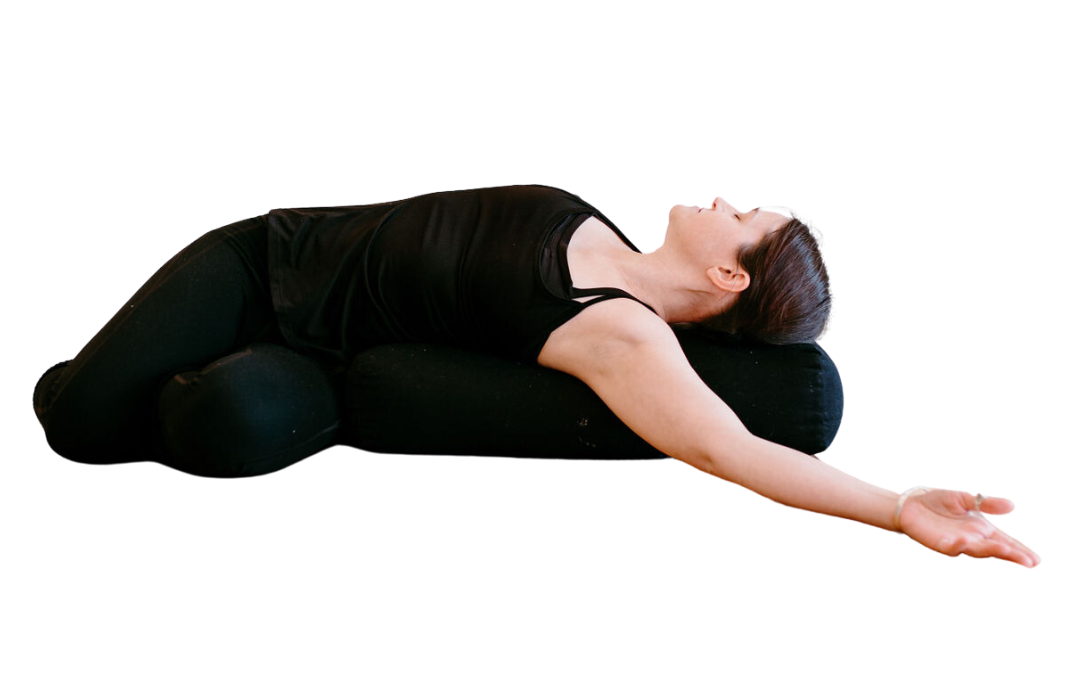 Restorative Yoga
These classes are held at room temperature and are meant to bring the body and mind into a state of healing and relaxation. Click here to see our selection.
Customized Instruction For Every Student
What sets us apart from others is multifaceted. We offer real heat and humidity with 6 built in commercial heaters and a commercial humidifier. We teach yoga without any expectation of our clients already knowing yoga. You do not need to have any prior knowledge of yoga for any of our classes. All classes are accessible for beginners. We realize attending a yoga class or new yoga studio can be very intimidating, so instead consider our studio a sanctuary. We will not physically adjust a pose, but instead cue to the class with the adjustments, allowing you time to feel and get to know your body and to make the adjustments yourself. We use very little Sanskrit and only in conjunction with the English translation so you can become familiar with it as you practice. We strongly encourage rest and a variation of poses. We encourage self-kindness. We believe in kindness so much, we put it on our logo! Kindness in our yoga practice and kindness in life. It shows the minute you walk in the door. There is a studio out there for everyone and we hope you find your yoga home with us. If you have not yet made your way to Lava Yoga Lawrence, we would love to have you!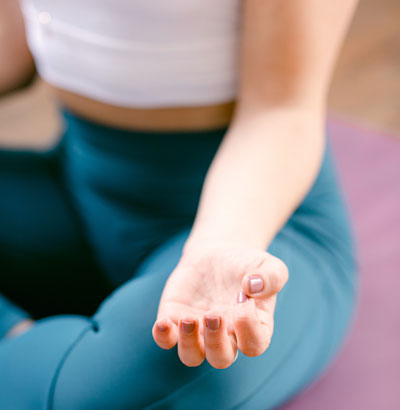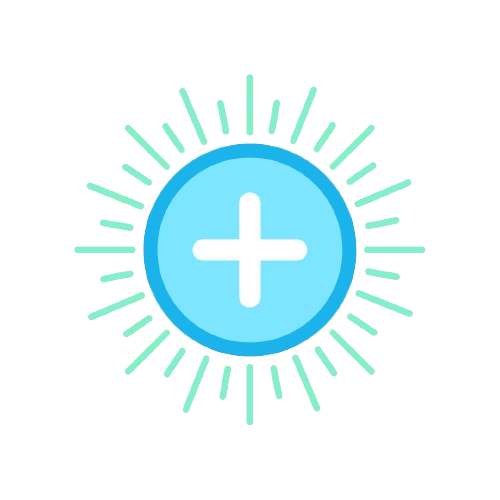 Re-Engergize
Self care is critical to reclaim health and energy.

Strength Building
Our classes promote strength in both muscle and mind.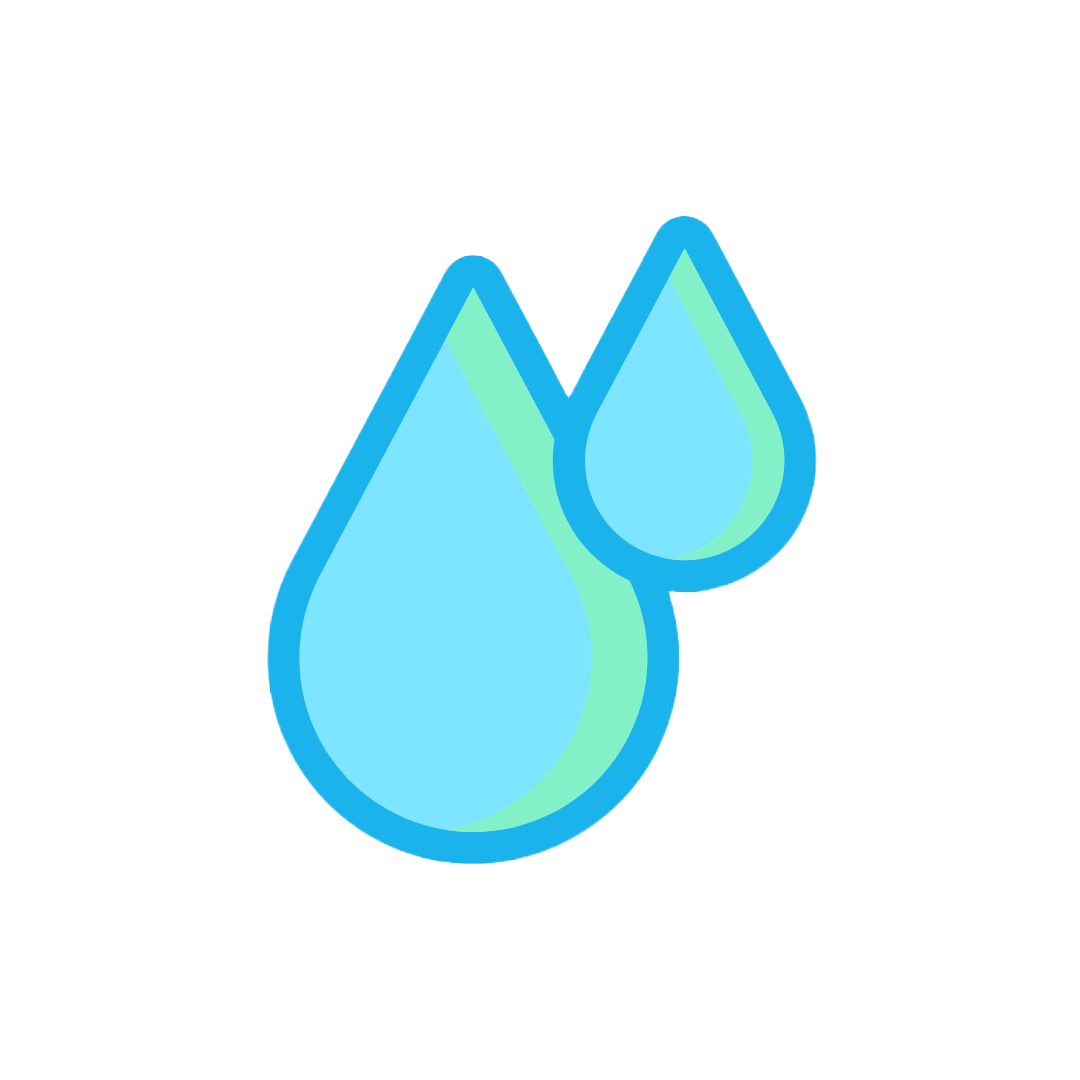 Detox
Our heated classes promote sweating, assisting the detoxification process, using the largest organ of elimination, the skin. Our non-heated classes promote detox through specific poses and/or by tapping into the parasympathetic nervous system encouraging digestion and processing through all organs.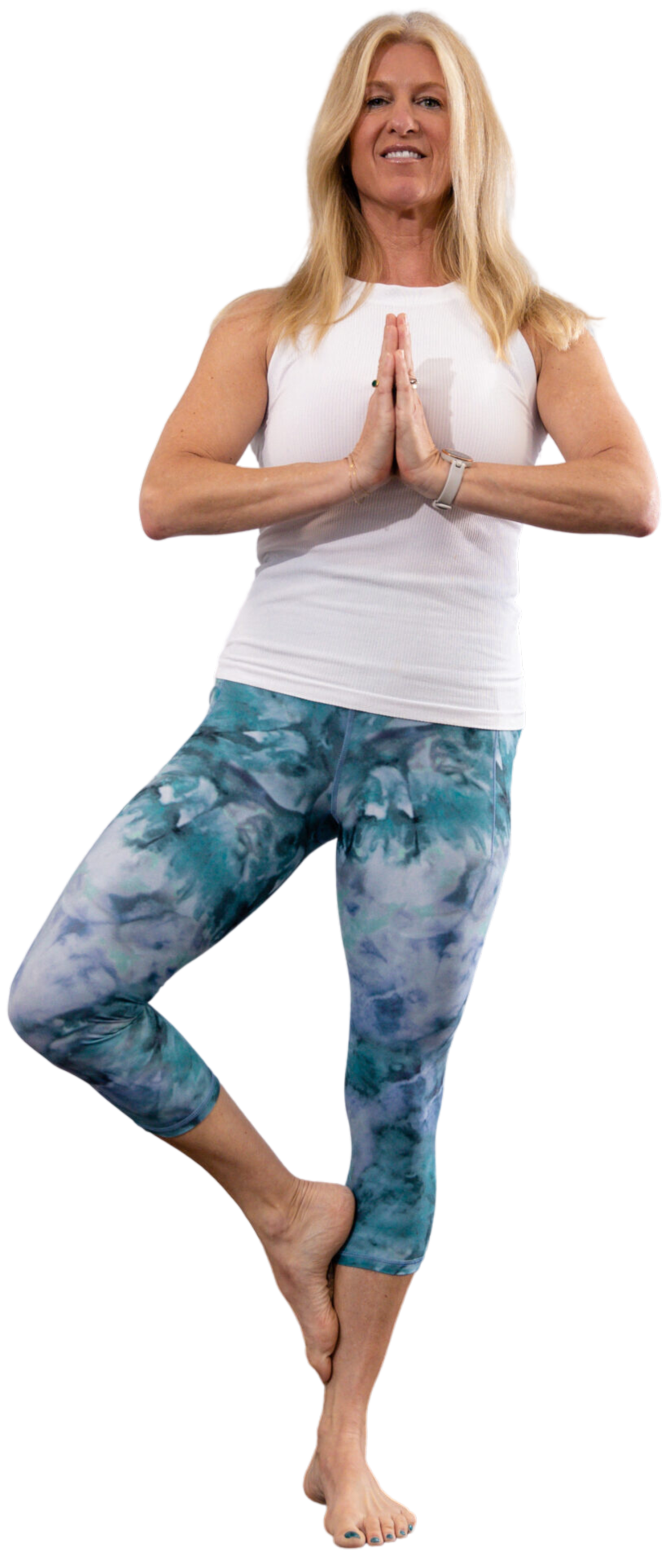 Mind & Soul
The reason we practice yoga is all right here. A regular practice lends to mindfulness, stillness, the truth, a journey within, a connection to self. There is a whole world to be tapped within.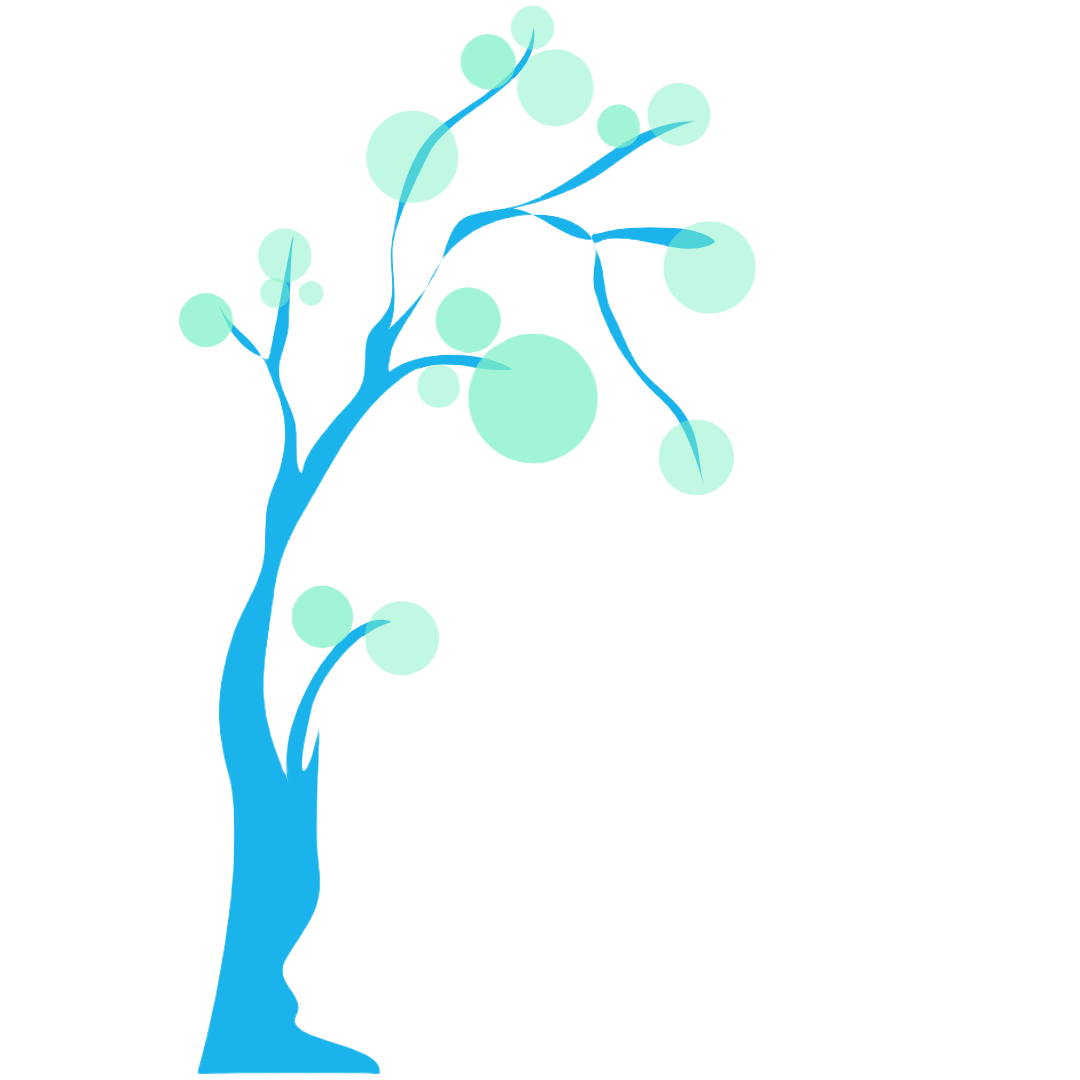 Flexibility
You don't need to be flexible to begin yoga. It's a benefit!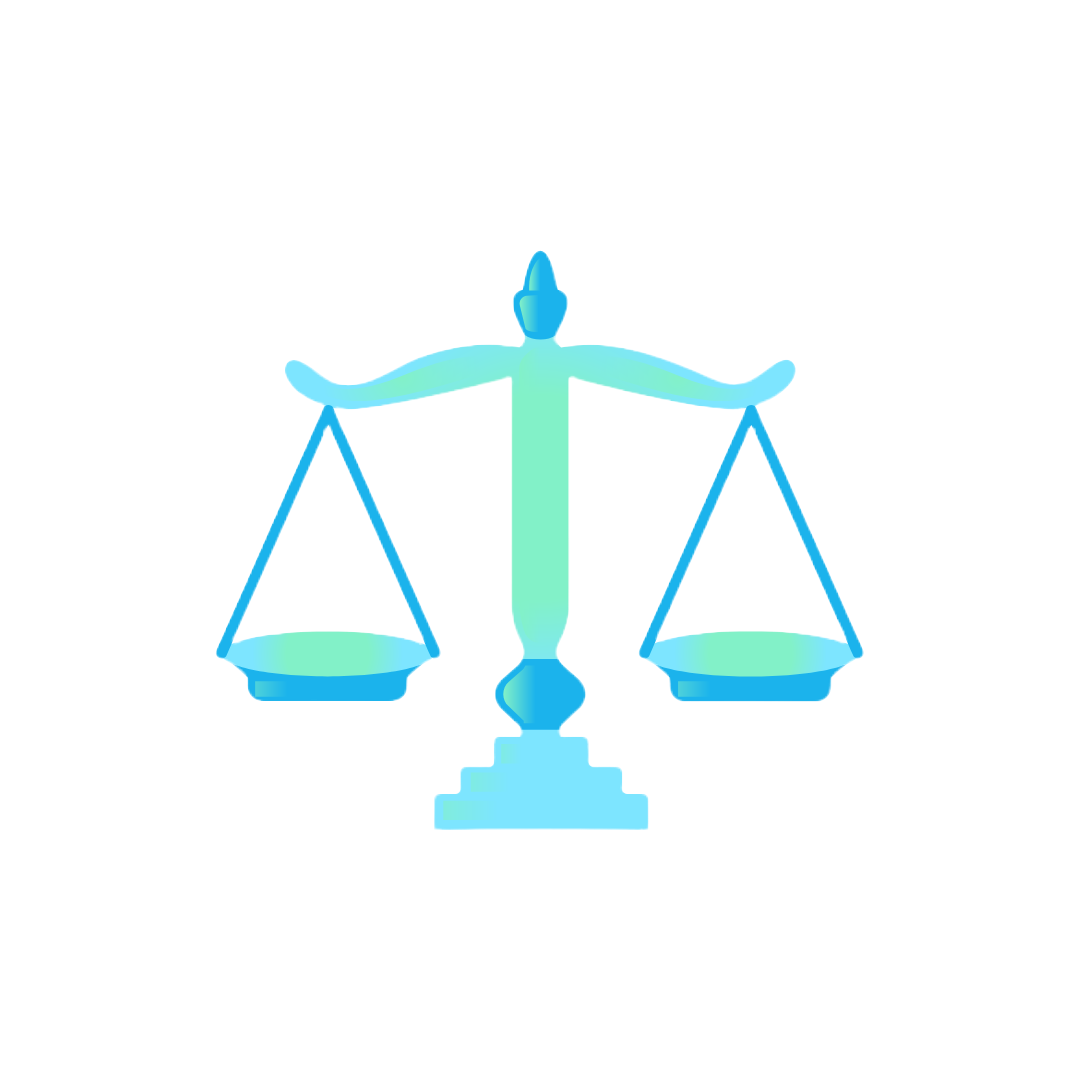 Balance
We need balance in all aspects of our lives and it starts here. Practicing balance both mentally and physically.

Stress Relief
The biggest asset of yoga is the sense of well-being you can get from it. The sense of calm and equanimity.
Practicing yoga in the heat promotes sweating, assisting in the detoxification process. It allows the soft issues of the body to become more elastic in a shorter period of time, lessening the chance of injury. It allows for a greater mobility of joints and can make some poses and positions more accessible, which provides for more benefit from a pose. Practicing in the heat also elevates the heart rate, improves the cardiovascular system, heightens the immune system and burns more calories. And it feels so good! Most Lavalieres find that once they are acclimated to practicing in the heat, they crave it.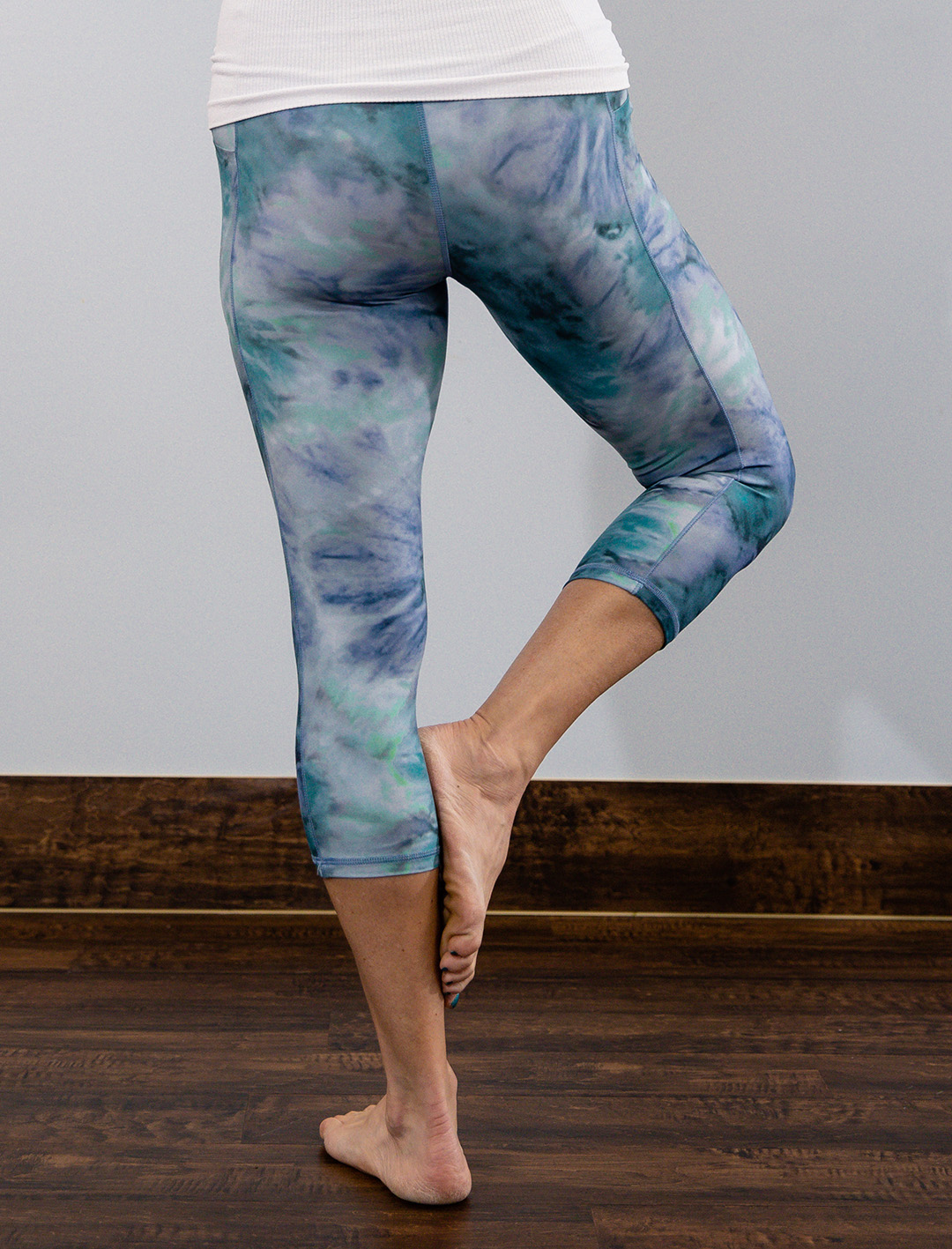 "During my first pregnancy I was feeling lonely, isolated and struggling with finding a fitness routine that was accessible. Megan's pre/postnatal class gave me community, support and addressed the uncomfortable physical pains of pregnancy/postpartum life. If you are just looking for community it's wonderful, but also the knowledge to address pains such as sciatica is fantastic."
"I've been practicing at Lava Yoga for many years now. In that time, I've gained in strength, flexibility and balance. My mind has become more clear and my heart more open. The hot classes took some getting used to, but I've grown to love them.
The studio atmosphere is welcoming and the kindness of teachers is exceptional. I'm beyond grateful to have this beautiful community and practice space. Yoga has definitely helped me get better at living."
"I've been going to Lava for almost 4 years. They are the best! They offer a variety of classes and instructors to fit anyone's needs–whether it be a hard-core workout or a more relaxing, meditative experience. Carrie and her staff are caring, professional, and knowledgeable. I'm so thankful for this great business and our yogi community."
"Lava Yoga has given me more than a great practice, they have provided me with a yoga family!"
"Caring people where kindness abounds."
"This is a wonderful yoga studio, the practice is focused on kindness to your body, your brain, and humanity. I love going and highly recommend!"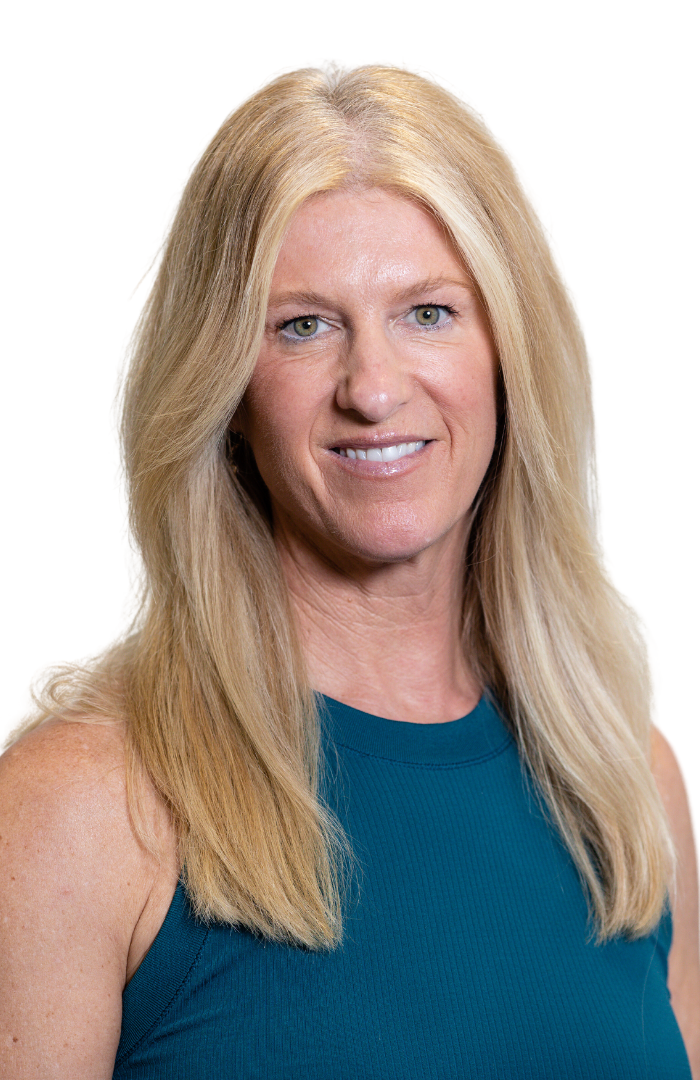 Carrie Mandigo
Owner & Instructor
I am a self proclaimed gym rat and a runner. I have run 18 marathons, countless half-marathons and raced more 5K's than I would like to admit.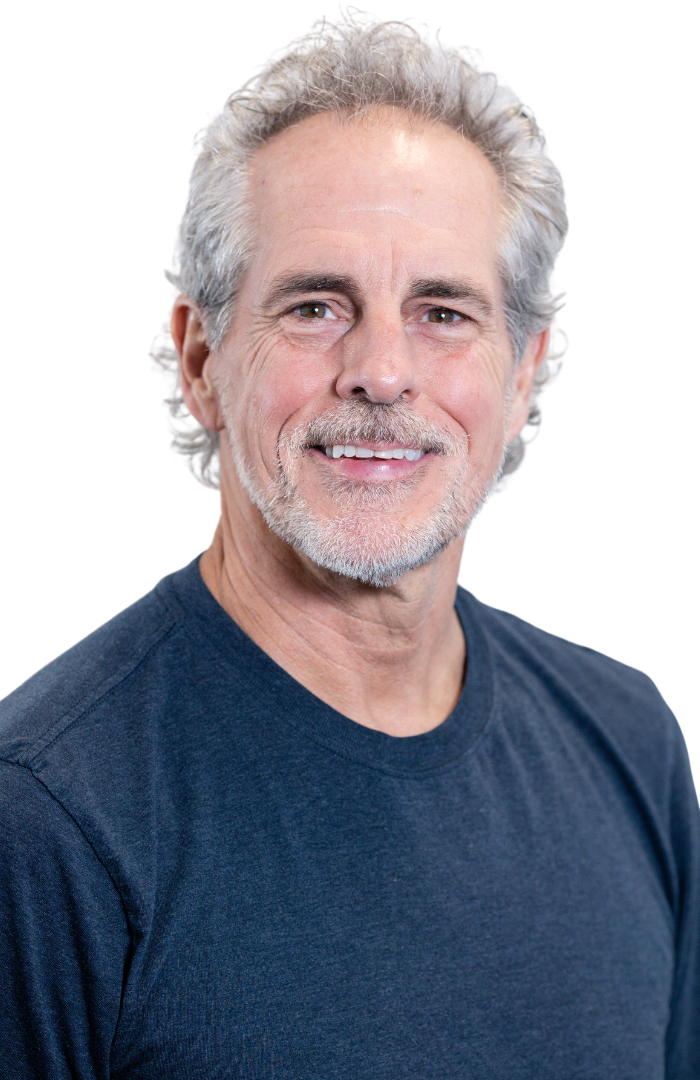 Craig Pruett
Instructor
My yoga journey started in 2006 right after a haircut at my favorite barber shop. I walked into a Bikram studio and signed up for a month of unlimited yoga.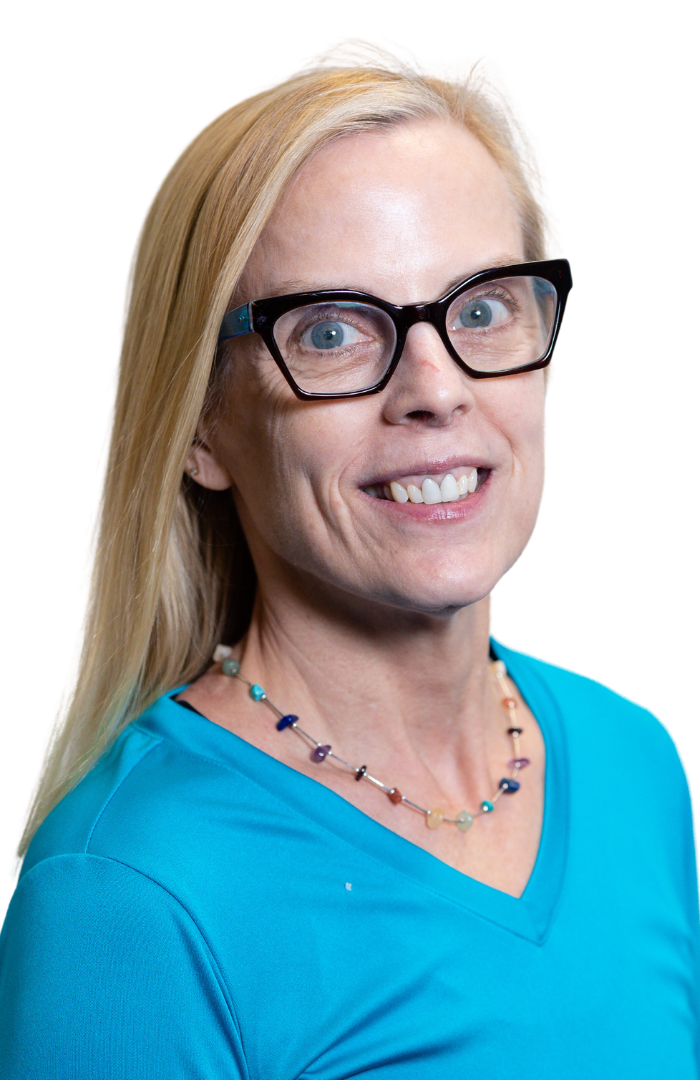 Susan Thomas
Instructor
What started out as a way to get some exercise (that was not in a gym), has grown into a lifelong practice with a profound desire to share yoga with others.
Ready to Make a Change?
We have a great introductory offer to get you started. Two weeks of unlimited yoga for just 20$. A great opportunity to try out a variety of classes.
On a budget? We offer two community classes at half the cost. There is no on-line sign up for these classes, just come on in!
Wednesday evenings at 7 p.m. and Saturdays at 10 a.m.